Black Studies
The Mission
Our department is committed to promoting and encouraging scholarship that challenges multiple forms of oppression within the U.S. and globally. Black Studies at PC engages in activities that encourage students to critically think of knowledge production and to arm them with the necessary tools to critique such production.
The department offers a strong grounding in the African-American community's past and present. We study the unique cultures, collective experiences, and connections within the African Diaspora so that students gain a better understanding of American society and the world we live in. In addition to the academic benefits, students enjoy the extra-curricular experiences, such as movie series, guest speakers, and an array of community activities. Upon graduation students receive Kente stoles to mark their achievement.
The Origins
The Black Studies Program was created in 1995 by students – with the advice and support of faculty members. These students believed that "the unique perspective of the Black Studies Program, that of those most oppressed by racism in American society, [would] be of great educational value to Black and white students alike. We need this view to appreciate the contributions — cultural, historical, political, and social — of Africans and African-Americans which have been hidden by a nearly total emphasis on Europeans and their descendants." These students designed the very core of the program and nurtured its growth. Black Studies transitioned from a program to an academic department – adding a bachelor's degree program– in 2023.
Alumni Voices
Fartun Abdulle '19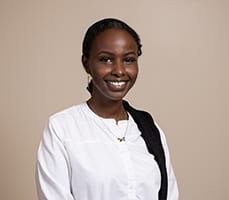 I will always be grateful for minoring in Black Studies because I found the knowledge that I gained in race relations, the construction of race, and the history of the Black Diaspora useful throughout the course of my academic career. The faculty members in the Black Studies department are incredibly supportive and created a safe environment to become familiar with material that we were really learning for the first time.
There is so much space in the program to really make it your own and so many opportunities to take on independent projects and really have agency of the electives you can take. I had the freedom to learn about black leaders, theorists, and educators whose contribution to Black America is still valuable to this day.
Fartun graduated from PC with a degree in Health Policy and Management and minors in Black Studies and Sociology. She is currently enrolled in a graduate program at Boston College.
Charles Celestin '17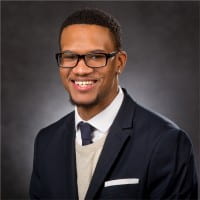 Throughout my childhood, we learned a lot about American history with brief mentions of black leaders like Dr. Martin Luther King Jr. or Malcolm X. That continued at PC, but the Black Studies minor was a good opportunity to learn more about the history of African Americans, other different ethnic groups and their experiences, and white privilege.
Charles graduated from PC with a degree in Sociology and a minor in Black Studies. He currently serves as a community director at Bryant University in Rhode Island.
Kristen Rezuke '18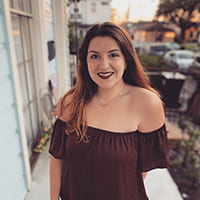 We go through middle and high school blindly trusting in the curriculum, but as a Black Studies minor, I learned so much about the Black Diaspora that was never included in my secondary education. I cannot think of who I would be without having become a Black Studies minor. I was exposed to many new ideas, historic events, and thinkers that weren't mentioned in my 12 years as a student. I am very thankful to the faculty and exceptional courses offered that exposed me to the education I never received.
Kristen graduated from PC with a degree in Sociology, a Business Studies certificate, and a minor in Black Studies. She is currently a high school math teacher in New Orleans.