Faculty Achievements
2020-2021
Dr. Ashley Smith-Purviance and the Black Girl Magic Program were featured in the Imagining America April 2021 Newsletter!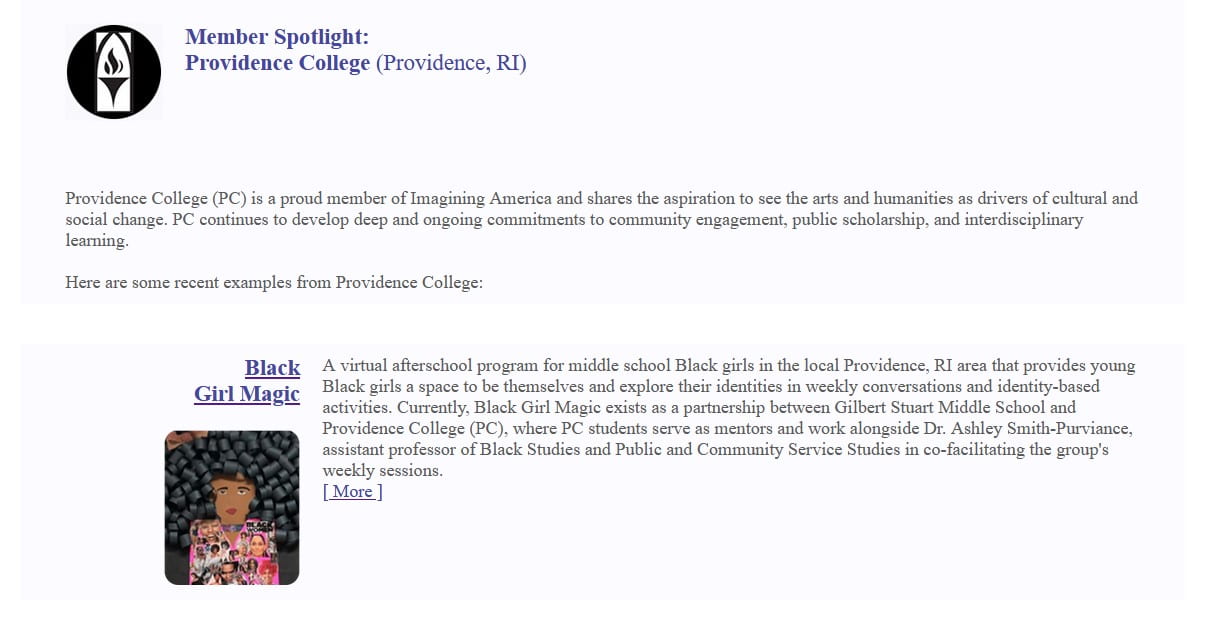 Dr. Ashley Smith-Purviance has been awarded a 2021 Summer Scholar Award!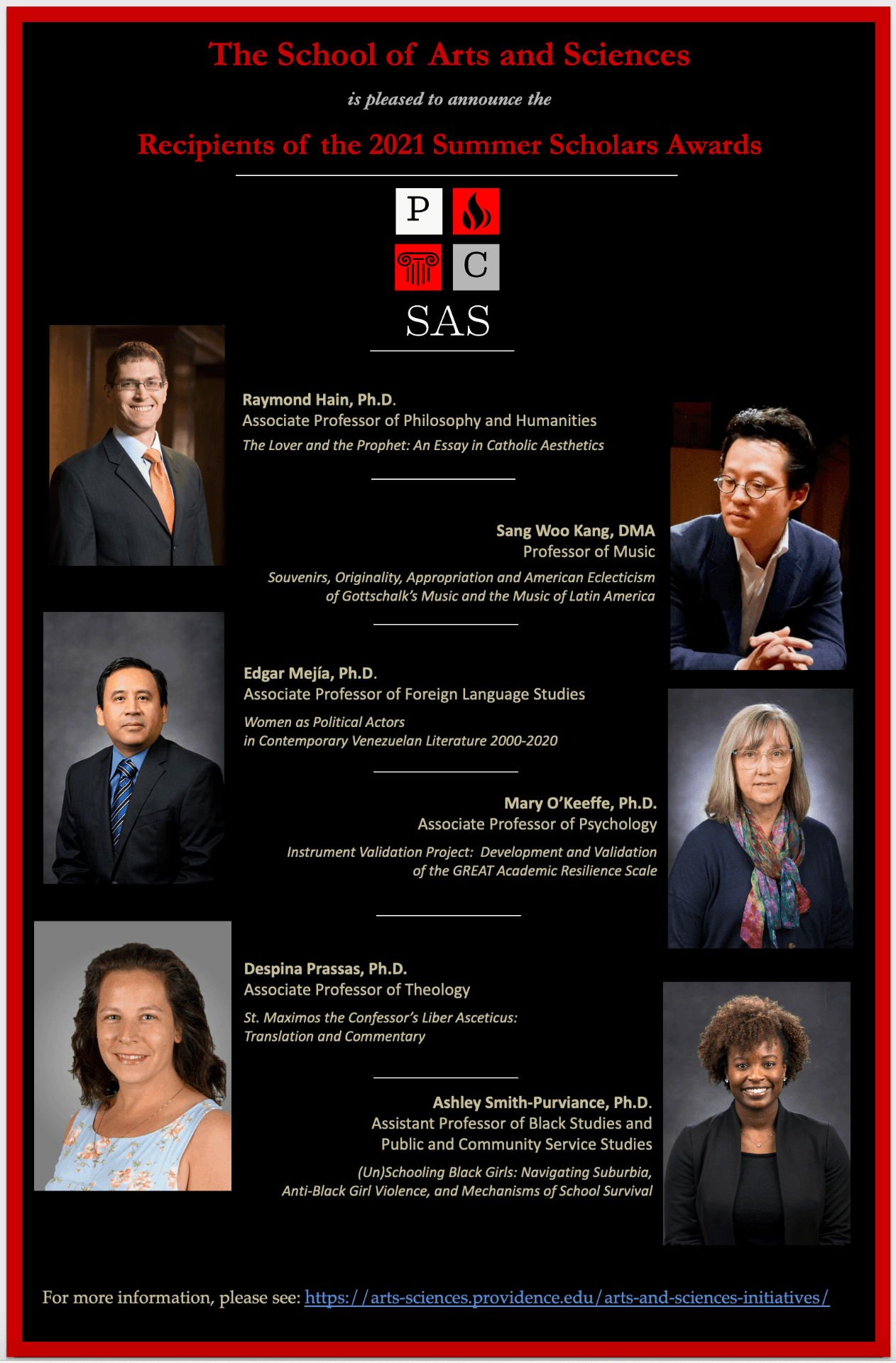 Dr. Ashley Smith-Purviance, Assistant Professor, Black Studies & Public and Community Service Studies, has received a $15,000 grant from the Nellie Mae Educational Foundation to support Black Girl Magic (BGM). This new grant establishes a partnership with the Gilbert Stuart Middle School that will bring together 20 Black girls to share stories, be heard, grow in self-love, build solidarity and embrace their Black girlhoods. BGM will create necessary infrastructure to enhance participants' self-love and love for one another and allow them to reflect on their social, personal, and educational journeys. Weekly sessions will be guided by Dr. Smith-Purviance, with activities including reflective writing, circle conversations, group sharing, identity-based interactive projects, film screenings and arts and crafts that promote community building. Four self-identifying Black women undergraduate students from PC will undergo weekly facilitator trainings and serve as mentors to GSMS students. Congratulations Dr. Smith-Purviance!